In this digital age, you are already acutely aware of how important a cohesive web presence is for your business. Your website is the online face of your company–the first thing many of your potential customers see. If you don't also operate out of a brick-and-mortar location, consider it to be the only storefront you have to showcase your products and services. Your website should make a positive impression and guide visitors to the action you want them to take.
Most business website mistakes are not unique. They fall into the same few categories of being hard to read, hard to use, and show a general lack of clarity for engagement.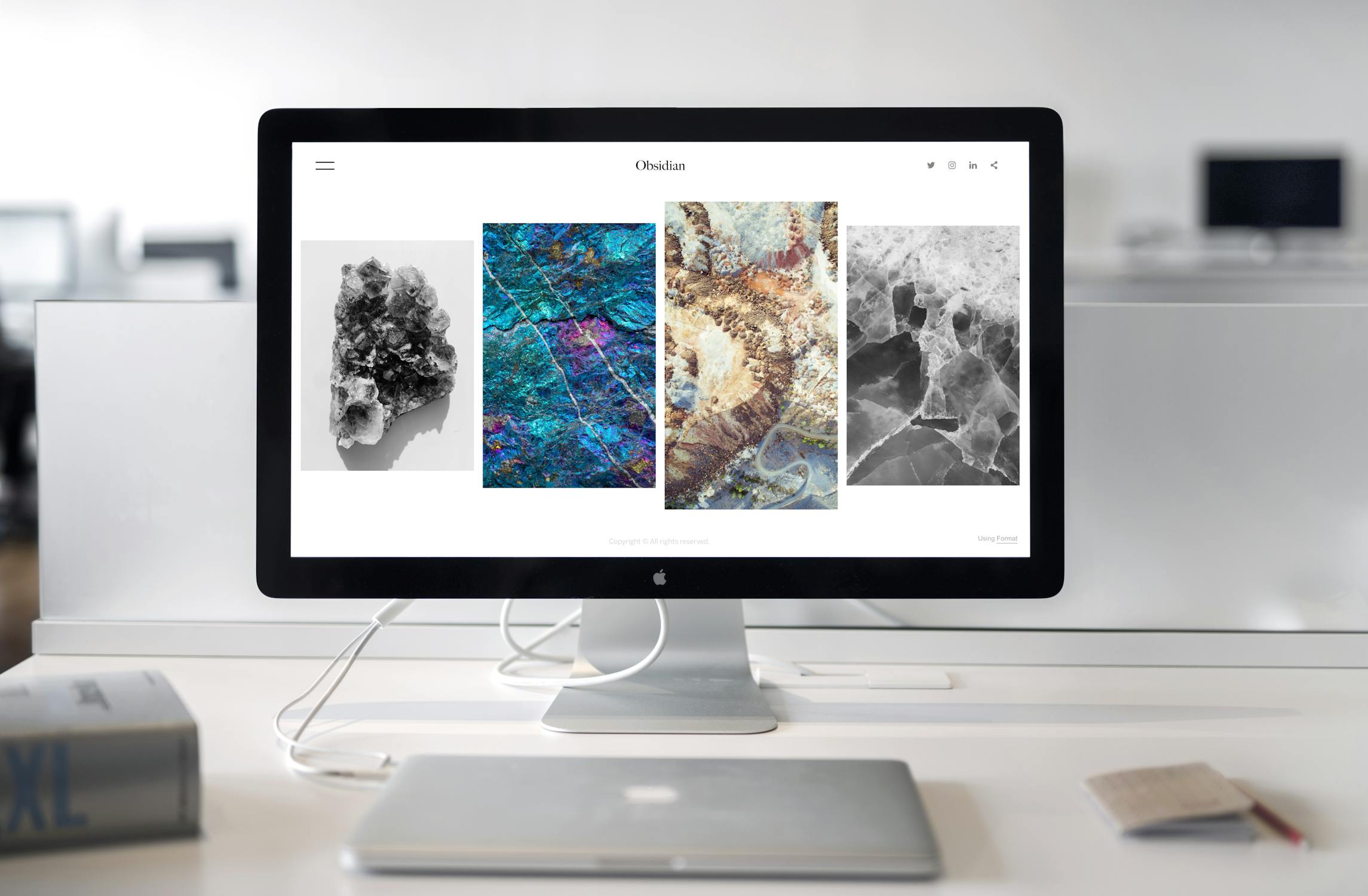 Visually unappealing 
Have you ever visited a website with blurry photography, mismatched text styles, or color choices that made it hard to read? It is a common issue but there is a simple way to address it. Standardize all visual elements for your brand identity into one style guide. Your website should match your brand style guide. This is the rulebook for all the stylistic specifications applied to your business' visual assets including typeface, colors, and company logo. When creating (or approving) your brand's style guide, consider legibility of the selected fonts and how the colors will appear to your site visitors. 
If it isn't a pleasure to read the copy on your site or the colors are unpleasant for viewers, they will leave your website sooner–before buying your products or learning more about them.
Lack of clarity in messaging 
Beyond the look and readability of the text, is it concisely and directly communicating your message? You need easy-to-understand product information and a clear call to action. If the main reason you want people to engage in your website is obscured by other information or is not prominently displayed, viewers are less likely to find it. Think about who you are addressing in your copy, what action you want them to take, and how that action will benefit them. Tailor your copy to facilitate that process. In some cases, you want them to sign up for a newsletter or perform some other action besides buying. You want to make the action you desire them to take explicitly clear and why it matters.
Your website copy doesn't focus on your targeted audience 
Your website copy should not address the entire world. When you write too generally, you're not speaking to anyone and won't hold the attention of your readers. It also shouldn't be too focused on telling your own story at length. Your story matters and has its place but your website copy should revolve around the person reading it, how your products can help them specifically, and the results they can expect.
No clear path for paying 
If the process for paying is complicated then customers will give up at checkout. Very few people will take the extra time to email and let you know something isn't working. This is obvious, and yet extremely common. No matter how great your salescopy is, or how valuable your services may be, if it's hard to pay then you can expect fewer sales. Take some time to make checkout easy and fast for your site visitors. 
Conclusion
Aim to make your company's website pleasant to use, easy to understand, and simple to purchase what you're offering. You're used to navigating your own website and know exactly how it works. Sometimes we look at our own creations too long and lose the ability to see them objectively. Would someone new to your ecosystem be able to easily navigate it? Get an outside opinion or hire an agency to help. There is profit in clarity and a clear path for engagement on your website.
Source: Marketing Made Simple podcast episode from December 14th